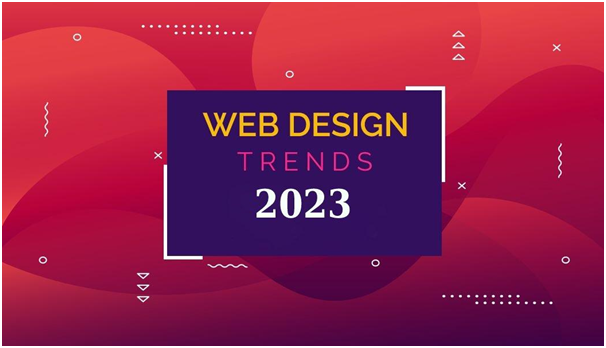 11 Engaging Web Design Trends for 2023
The use of web design is also changing frequently as a result of technical improvements. It's likely that once-innovative and revolutionary website functionality and design elements have evolved into cliches. The last thing you want is for visitors to your website to stop using it because they feel it is out of current or doesn't adhere to important web standards. For website development, you can employ a Web development company in Jaipur. Thankfully, our award-winning web design company stays on top of all the most recent developments in website design, creating beneficial and user-friendly websites. The following list contains technical trends, advancements, and predictions for 2023.
They Scrolling See Me
Parallax scrolling is a popular online effect used to give web page elements more life. The most common applications for it are full-width programs that contain depth-enhancing media like photographs, movies, or textures. As a user scrolls past a picture or video, it appears as though the image is behind the surrounding surroundings. This slight propensity adds to the text's interest.
Moving cursors
Another fun way to personalize the experience of your website's visitors is to design how they interact with its elements, such as their cursor. Consumers enjoy this 2023 web design trend's unexpected nuance. By altering the cursor's appearance or including animations that are triggered by the cursor, users can have fun experimenting with different scrolling behaviors or on-click actions.
System Grid
In 2023, asymmetrical designs will be used more frequently by web designers. Thanks to the broad adoption of CSS Grid Layout, the web may now have all the capabilities of print layout. Grid Layout is a 2D grid layout method for cascading style sheets. Grids can be used by website designers to construct layouts for intricate responsive web designs. As a result, websites appear to be cleaner.
More Like "Chatbuds," chatbots
Chatbots are another recently well-liked idea that will be practical in 2023. We anticipate that chatbots will be used more regularly for ordinary customer service inquiries and "personal shopping" as artificial intelligence and machine learning advance.
For instance, the chatbot may offer a free phone upgrade to a customer who visits your website and asks for phone support. They can learn more about the upgrading with the help of the chatbot. Because live customer service is free, both the client and the business may have wonderful experiences as a result.
Speech Recognition Interface
Instead of typing a query into Google, we now ask a question or demand something when we need information. Due to the growing popularity of voice chatbots and virtual assistants, the site's design had to be altered. Voice activation is a new trend that won't go away anytime soon, even though it isn't frequently utilized on websites. In the future, more websites might convert from text search to voice search.
Online Reality
Virtual reality experiences will be more prevalent on websites in the following years. Think about websites and apps like Airbnb that let you view a rental before booking. On the IKEA furniture website, you can explore a sofa's inner layout as an option.
Virtual reality (VR) on a website can be a powerful tool for giving customers timely, useful content that supports their decision-making.
Micro-Interactions
Micro-interactions are tiny animations that provide subtle feedback to website visitors. When a user hovers their mouse over a link, its color changes, making this one of the most popular micro-interactions. The same experience might be given extra attention to make a statement with a focus on micro-interactions. Think about a website's color gradient that changes over time as you browse down or a burst of color that emerges when you click on anything. These are excellent illustrations of the improved micro-interactions you'll encounter more frequently.
Deco style
The aesthetics of website design are expected to be dominated by Art Deco in 2023. This fashion is frequently patterned, extravagant, and decorative. Less visual stress is a benefit of geometric shapes.
Quick Video
The video has long been recommended for usage on websites. There are many viewers of the video. The movie is quite interesting! This is the ideal web marketing tool!
The video is amazing, however, it could use some organization. The core of the smart video is the creation of meaningful, purposeful content. Just posting a YouTube video to your website is no longer sufficient. A single excellent video is preferable to a dozen hastily put-together ones. Although without being overt, CEI's use of video in their hero image is significant. It's a cute example of what they do, which is offer Raleigh companies affordable printers and copiers.
Shadow Mode
Many different things can be done with dark-mode web design in Jaipur. Practically speaking, they help minimize eye strain, an issue for many as we spend a growing amount of time staring at displays. The dark mode gives your website an effortlessly attractive appearance while allowing you to highlight other design elements by simply dimming the areas around them.
CONCLUSION
When you consider web design trends for 2023, consider customized visuals, moving cursors, and merging photos with graphical elements. Your website will still be relevant in 2023 because of all of these factors and more. You can change the layout of your website to increase traffic and brand recognition. We are the top web development company in Jaipur, so get in touch with us right now if you want a contemporary, user-friendly website.