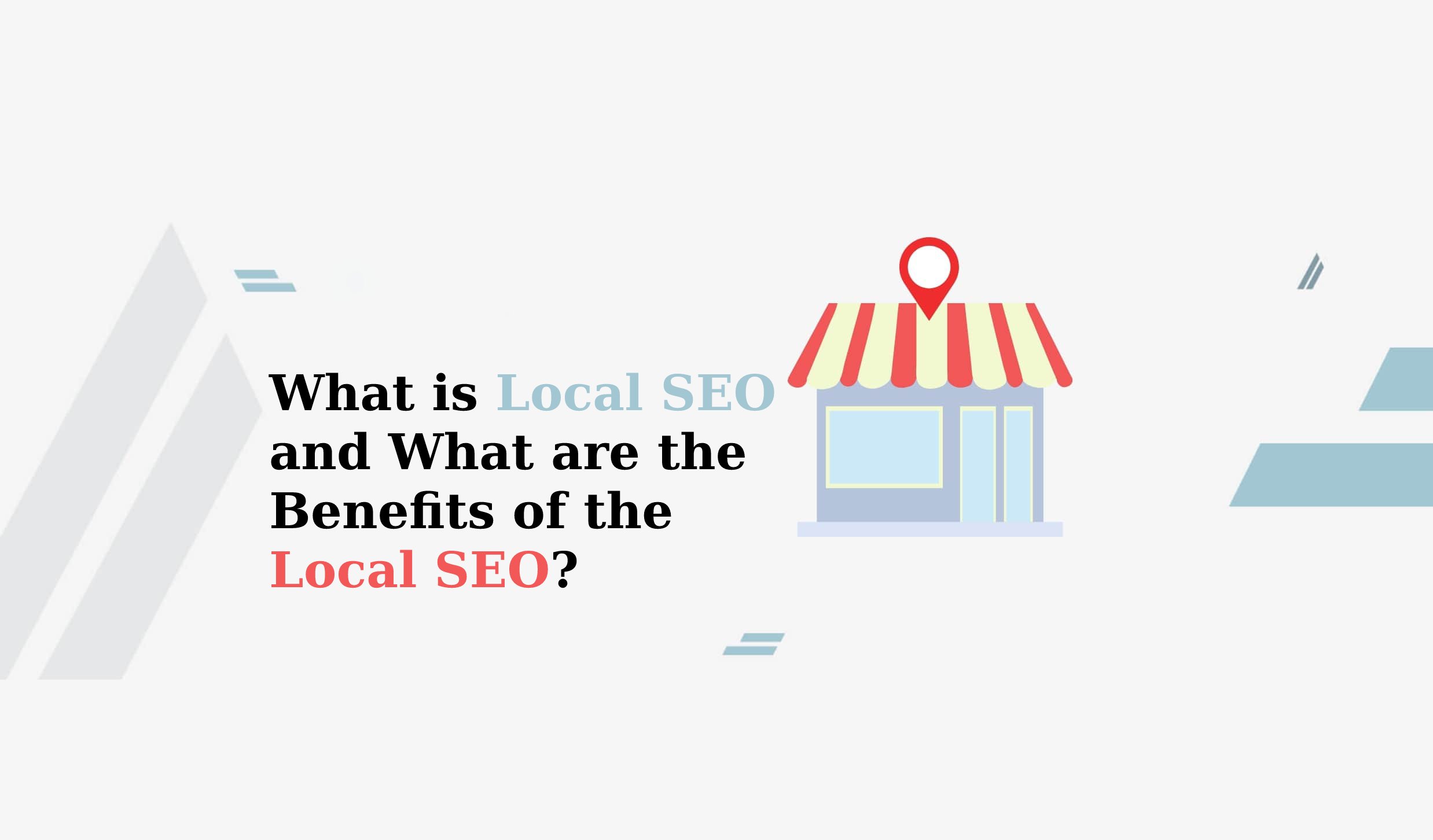 What is Local SEO and What are the Benefits of the Local SEO?
Do you want to learn how to use local SEO for small businesses to boost local sales? The benefits of local SEO for small and local businesses are explained in this article.
What is Local SEO?
SEO powers online companies. No SEO means no business. Local SEO (Map SEO) promotes the growth of SMBs. It's a niche SEO that is becoming more well-known. Local SEO focuses on regional clients. If you optimize local SEO for your salon store, local customers searching for "Salon shop near me" will find you.
Why Does SEO Work for Small Businesses?
Local businesses found it difficult to compete online when national brands were dominant. Although traditional methods were effective, online shopping was not very popular. Google began acquiring close-by businesses to improve location search ranks.
It helps companies in reaching local clients. You won't believe the key element of local SEO packages in India that attracts local businesses to them. easily optimize. You can broaden your regional reach by creating backlinks to websites for nearby events and by using regionally relevant keywords. Local visitors looking for your service or product will improve your ranking and generate foot traffic in your store. You can master local SEO with the help of the Local SEO Guide.
Benefits of Local SEO
You've probably recently been interested in local search engine optimization and are keen to learn more about its benefits. Please be patient as we go into local SEO's advantages below.
1. Enhanced Traffic
Google searches for local information make up 46% of all searches. Any firm benefits from traffic. Digitally registering the company will keep customers coming, regardless of whether you own a major corporation or a small salon. Traffic is increased through local SEO. Local clients are more likely to visit your website and stop by if you pay attention to them. A local business that uses a sophisticated SEO approach runs the risk of having slowed traffic. No way. Local traffic and sales are driven by local targeting.
2. Increased Success Rates
Traffic and conversions are increased by local SEO. Local searchers prefer nearby companies over distant ones or arbitrary online purchases.
3. Saving Money on Marketing
Locals drive the success of local businesses. They spend a lot of money on billboards, pamphlets, local TV commercials, and other outdoor advertising because of this. But what if we told you that by concentrating on local SEO, you might significantly lower costs? By improving your local SEO, you can reduce or stop spending money on advertising altogether.
4. Rankings That Last Forever
We waste a lot of money each week on traditional marketing techniques when we could achieve much better returns by doing things just once. A big benefit of local SEO is long-term success in search engine rankings.
6. Increase Local Reviews
87% of Bright Local customers read online reviews before making purchases from nearby businesses. Honest reviews will result from good service, which will increase your customer base. That is possible with local SEO optimization. Consumer reviews rise with local SEO. Input from users will improve search engine rankings. Google thinks that it enhances the customer experience. Local reviews offer various additional advantages to your company.
7. Form Alliances with Competitive Companies
Today's economy is heavily dependent on fierce competition. You may establish a relationship with your competitor through local SEO. How? Cross-promoting your goods and services will earn you links from nearby companies. Gaining recognition is advantageous to both businesses. It increases visibility online as well.
8. Join Google's Top 3 Results
You might enter Google's 3-pack with local SEO. It's crucial to show up in Google's 3-Pack, which displays the top three local keyword search results. The study reportedly says Google's 3-pack tops 93% of regional inquiries. Users of local SEO can evaluate their online performance. The three-pack shows additional corporate details than the seven-pack, such as opening and closing times, a brief description, the company's address, and more. Google's 3-Pack is necessary for local companies.
9. Mobile-Friendly Design
People are increasingly making online purchases since they can do it from their mobile devices. This highlights the need for companies to guarantee that their websites are functional on mobile and tablet devices. The goal of optimization is to improve the usability of a website's interface. A customer is more likely to purchase from you if he likes your website.
Conclusion
We talked about the advantages of local SEO for businesses in the digital era. You must have an internet presence to maintain your location and business size. To increase your local presence, look over our local SEO benefits. Everyone has a smartphone and uses Google. They prefer online research before purchase. Thus, having a presence online is crucial. We understand that digital newcomers could experience unease.